Description
🏆Sporty Design – RoyalBaby Freestyle kid's bike was designed by inspiration from the BMX spirit. It's all about fun, creativity, freedom, and friends. The sporty-looking is perfect for the next cycling star!
🏆Specifically For Kids – Each bike equipped with RoyalBaby patent sealed bearing for smooth pedaling. Training wheels come with 12/14/16 inch bikes, making it easy to maintain balance and learn to pedal even for young beginners. The water bottle and holder adds more joy to the ride. Fully adjustable seat and handlebar will give extra space when kids grow taller
🏆Safety – Shortest travel distance grips provides extra braking efficiency, sturdy steel frame and 2.4″ wide cylinder tires will accompany every adventure of your little one and bring them home safe and sound
🏆Easy Assembly – The bike comes 95% pre-assembled, with an elaborated instruction manual and all tools needed in the box. It is easy enough to put together in 15 minutes
🏆Always Reliable – RoyalBaby bike complies with the CPSC standards, and is trusted by millions of families in more than 80 countries globally.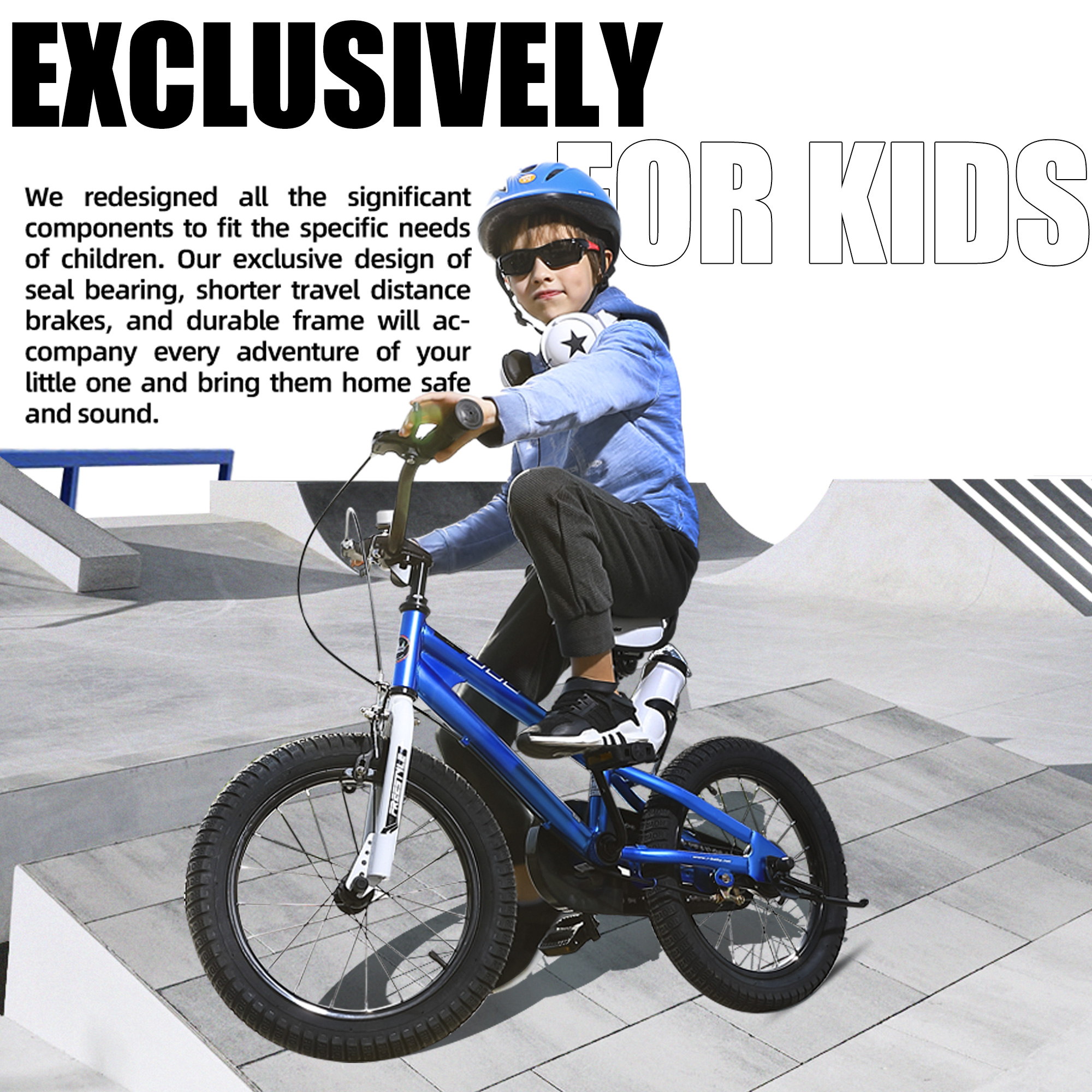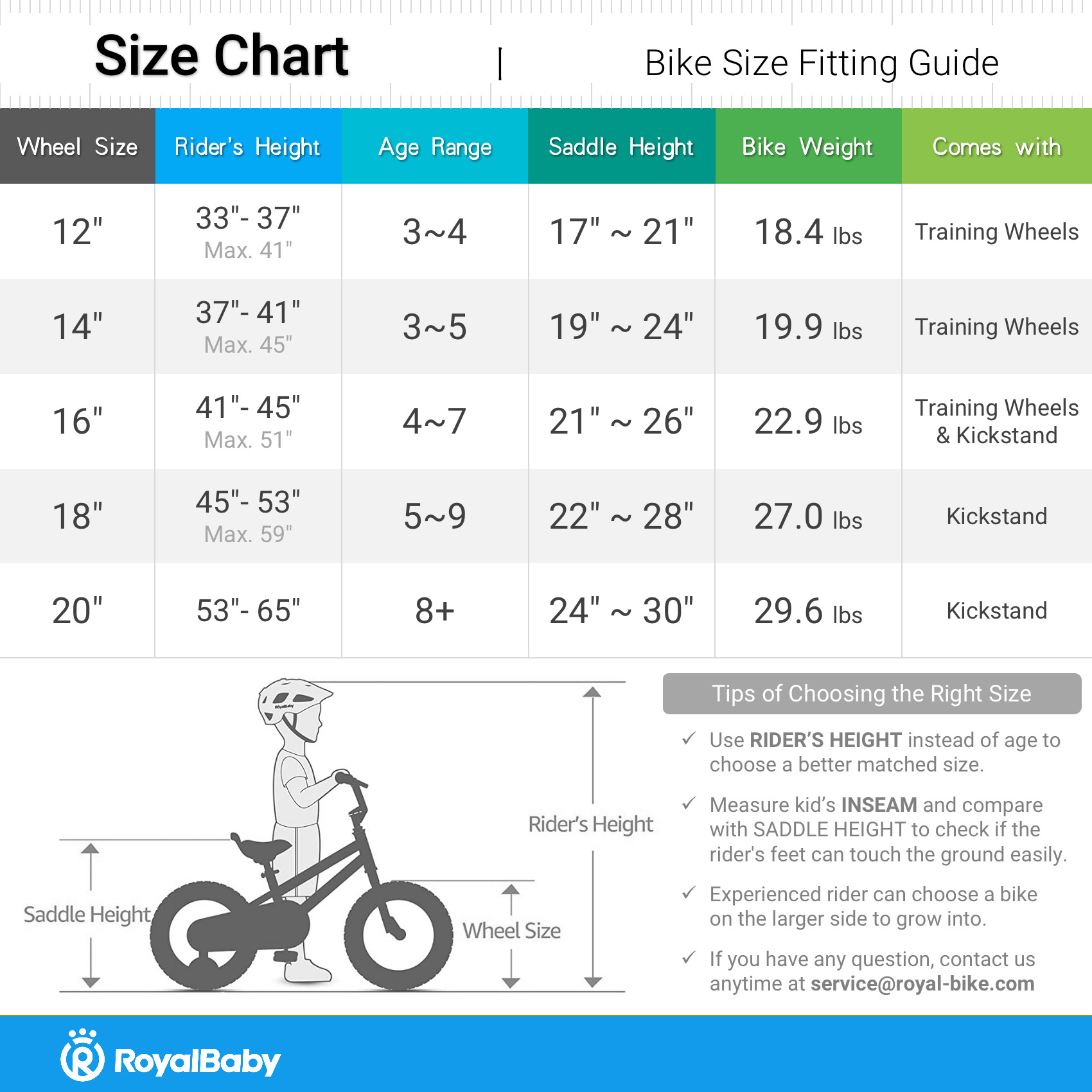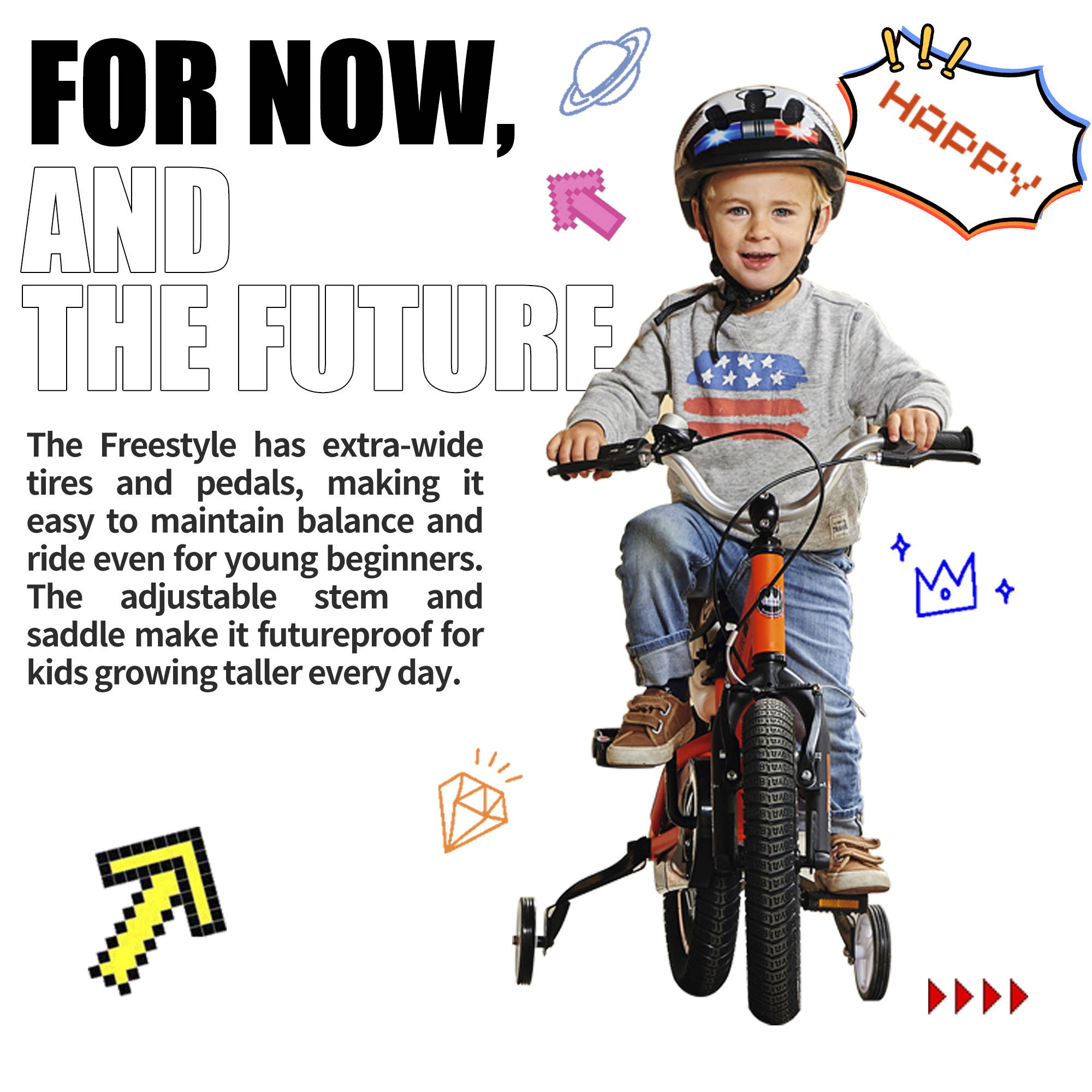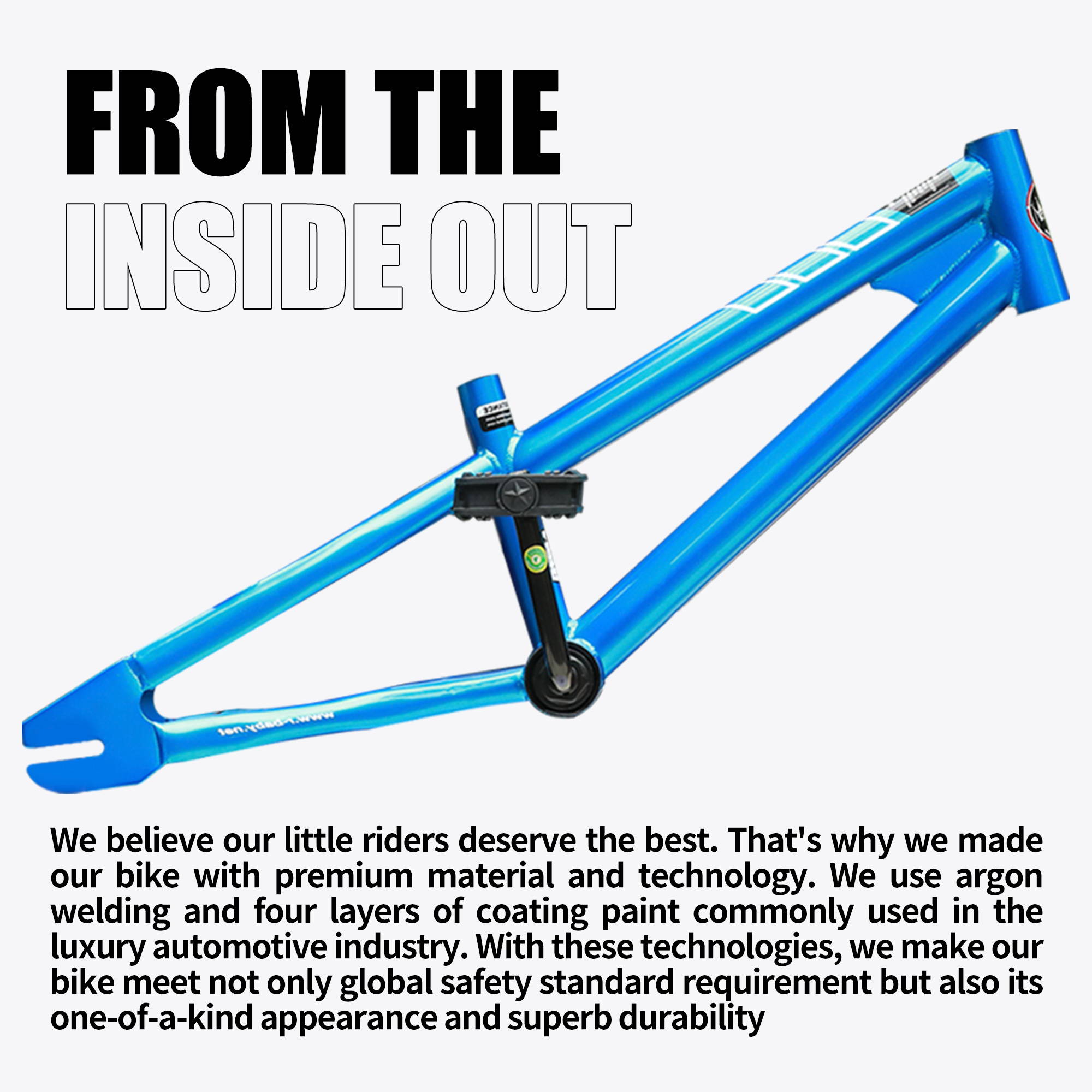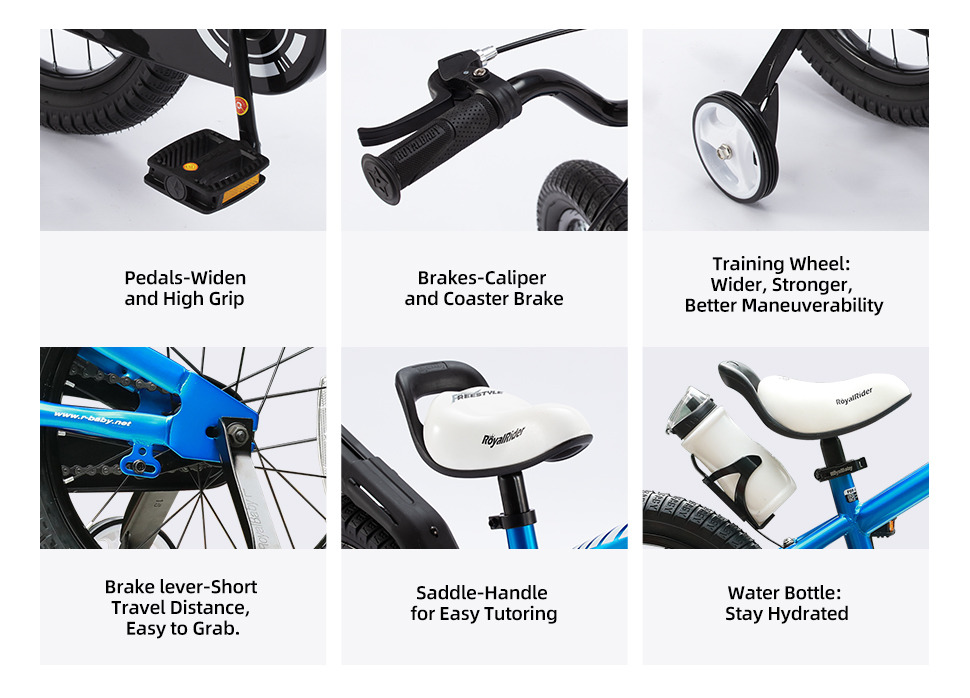 ---